What is the expansion of KSJM
KARNATAKA STATE JAMIA MILLIA
What is the legality of KSJM
KSJM is an Autonomous Independent Un-Aided State's Madrasa for Research in Linguistic Education of National Importance, which has been established by Government of  Karnataka Registration as per section 4 of Act 1982 , functioning under lawful By-laws & Resolutions of KSJM. which is registered with Planning Commission, Govt. of India , KSJM has been added as signatory to UNITED NATION GLOBAL COMPACT, New York, USA, KSJM is registered with MSME, Govt. of India Vide-UAN Register no.: KR24E0002844, It is a linguistic Minority Educational Institution formed under Article 29 & 30 of Constitution of India for promoting Urdu and Regional Linguistic Languages education across the country, it is an ISO 9001:2015 Certified Institution
What are all the Modes of Education?
There are Regular and Distance Mode of Education.
What is the difference between Regular and Distance Mode?
In the Regular Mode classes will be conducted on a day-to-day basis and attendance will be marked. Internal Assessment, Project, Internship training-all needs to be compulsorily undertaken through the concerned Vocational Training Centre. In the distance mode, students who are already employed and who do not have a certificate in the specified trade will have to appear for exams after duly getting sign in the Internship form Human Resource Manager of the concerned Company. This is done through Industry Internship Education Programme (IIEP).
What is Industry Internship Education Programme (IIEP)?
Industry Internship Education Programme has been formulated to focus on students who study courses through distance mode. The students who are already employed but who do not have certificates to prove their skills have to fill in the internship form and get the signature of the employer. The theoretical subjects will be handled at the Study Center , while the employee's workplace is his/her practical lab. On completing the internship and passing the exam successfully, they will be certified by KSJM.
What benefits do I get by joining the courses of KSJM
KSJM courses have been designed in tune with the current scenario and modernization of Madresa Education . The courses have been designed as per National Educational Policy, 1986 and National Vocational Education Qualification Framework. The subjects are designed in a simple and lucid manner making it easier to pass the examination. Students who have acquired skills will be able to get jobs easily whereas students who already have skills will be able to move to better and coveted jobs.
Can you say that every KSJM PROGRAM is designed under the syllabus of UGC ?
Yes. Each Program is designed keeping an eye on the Syllabus & Nomenclatures that are prescribed by either UGC or relevant Government Boards to maintain common standards. KSJM concept is to development of education under the guidelines of National Education Policy 1986, and Programme of Action 1992, Govt. of India.  In addition to this, we may incorporate some more new trends & techniques also for the immense benefit of our students
Can you say that KSJM PROGRAMS are equivalent to UNIVERSITY DEGREES of concerned subjects for Employment in Private Sector?
It depends upon the discretion of the Employer. Almost all Private Companies and other Employers are providing Employment opportunities in India/UAE /other Countries, treating these Programs as equivalent to other relevant Degrees. this facility is under case to case basis and as per the appointment/ promotion rules of company to company.
Can you say that these KSJM PROGRAMS can be accepted in other Colleges/Universities for higher educational Opportunities?
Almost some universities of National &International are given permission for KSJM passed out Students to study their further higher education,  KSJM certification may be recognized for the higher Educational opportunities by the other Colleges/Universities but at their sole discretion only, especially in Abroad Colleges/Universities.
Are KSJM PROGRAMs Recognized by UGC ?
No. KSJM doesn't come under the purview of UGC/AICTE/any Statutory Council ,but it can function for achieving literacy as per the Registered Aims & Objectives of KSJM, an Autonomous body, which is Registered under Government Act.
Whether KSJM should become a member of Association of Indian Universities (AIU)?
Since the membership of the Association is open only to Universities and since that KSJM is an Autonomous Un-Aided State's Madrasa Council it does not require to be a member of Association of Indian Universities (AIU)
Whether National Council for Teacher Education (NCTE) approval is required to conduct Teacher Training Courses in Vocational-non-formal mode?
NCTE approval is not required to conduct Teacher Training Courses in Vocational-non-formal mode
Why KSJM is charging very less fees?
The main aim of KSJM is to promote vocational education to poor people, underprivileged people, widows, ex-servicemen etc. In order to help them we charge very less fees.
What are the Certificates I will be provided on passing the KSJM examination?
The passed candidates will be provided mark sheet (transcript) by default. Students who require Transfer Certificate will have to pay an additional Rs.200/- to avail it.
How long will it take to dispatch the results and mark sheets?
Results will be published in 30-45 days from the date of completion of exam. Similarly mark sheets will be issued in 30-45 days from the date of publication of results.
How to avail concession in fees?
To avail concession in fees, the student will have to fill the prescribed form and send Proof of documents. Concession is not transferrable.
Whether students of TNSCVT can register their certificates in Directorate of Employment and Training & Employment Exchanges in their State of Government of India ?
Yes, it is possible to register KSJM certificates in Employment Exchanges in their State of Government of India
Whether verification of KSJM certificates is possible?
Yes, verification of KSJM Certificates is possible and already we have obtained verifications from Government Sector and Private Sector and we have displayed the same in our website.
How your CERTIFICATION can be ATTESTED by Ministry of External Affairs, Government of India and as well as other Embassies?
It is admitted fact that the Private Certification can also be Attested by Mantralaya-Mumbai (State Government, Maharashtra), MEA & many Embassies. For some (Hague Convention) Countries, Embassy Attestation is also not necessary, but only MEA Attestation (Apostle) is enough.
How can I inform my grievance / complaint?
You can inform your grievance / complaint at Complaints@ksjm.in or visit website  www. Ksjm.in
Need Help Faq Email Us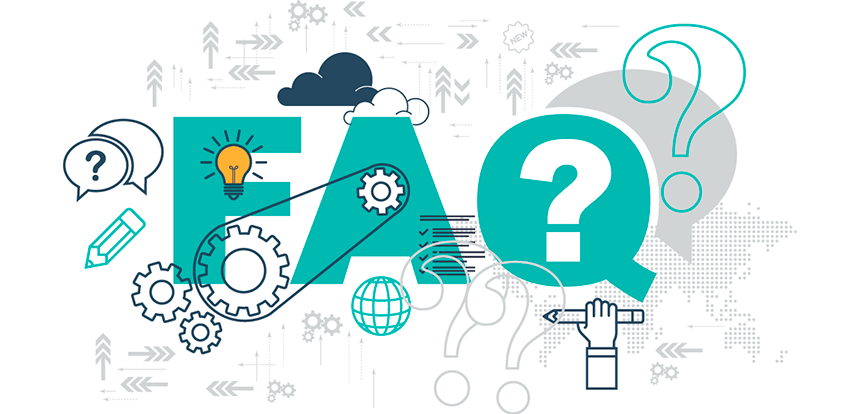 faq@ksjm.in
For More Information About KSJM Legality Please visit Public Notice Corner on www.ksjm.in/notice/