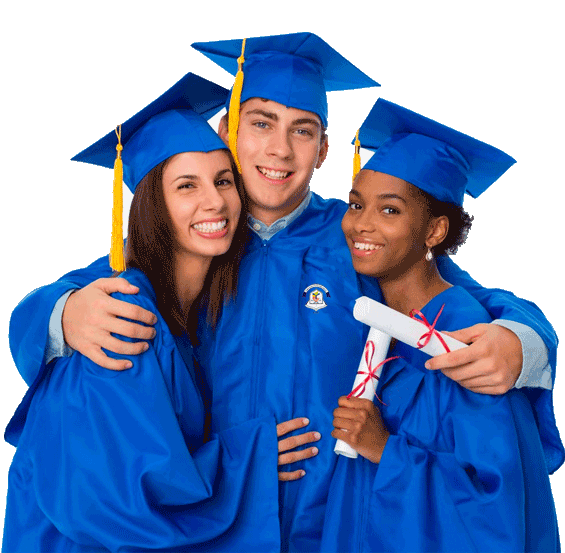 To be a national leader in transforming lives through an innovative, rigorous & compassionate approach to education. We continually strive to strengthen & improve the positive impact we have on our students and community, transforming their lives, as well as our own, through our work.
To be a leading institution recognised for developing successful Islamic inspired men & women who are well-rounded, enriched with knowledge, committed & motivated to work for the betterment of the ummah & humanity.
We prepare & empower students to be successful by helping them develop the knowledge, skills & abilities needed to enter or progress within the work force or to transfer to a four-year institution & to adapt & thrive in our increasingly diverse & ever-changing world.
WELCOME TO KSJM
We inspire students to learn & to develop as whole people: Intellectually, Physically & Emotionally
To give opportunities for professional growth, career improvement & lateral entry into courses
of general, technical & professional education through appropriate bridge courses.
The board also fulfills the aims of vocational and educational right of Indian constitution 1950
under Article 14, 15, 19 (1), 21, 26, 29, 30, 45 and 46
To provide an alternative for those intending to pursue higher education without particular
interest or purpose
ksjm Peace & communal harmony ?
To respect & represent India & Its Mission to local and International community in maintaining Peace & communal harmony by supporting education, ethics regional, religious. Social, political multi culture multi languages system
ksjm Work for curriculum reform ?
Work for curriculum reform by introducing like Computer, Mathematics, Science, Urdu, English & Arabic for the betterment of Madarsa education
ksjm Establishment and management ?
Establishment and management of Secondary and Senior Secondary Courses on the pattern of CBSE/NCERT/NIOS for the students of Madarsa
To work for ksjm curriculum reforms ?
To work for curriculum reforms by introducing subject like Hindi, English, Urdu, Science, Maths, Computer etc. in the Madarsa of India.
Making all efforts in modernizing ?
Karnataka State Jamia Millia is making all efforts in modernizing Madarsa education by
introducing subjects like English, Science, Maths, Computer, ect..
Establishment and Management of Adeeb ?
Establishment and Management of Adeeb, Adeeb-e-Mahir, Adeeb-e-Kamil, Adeeb-e-Fazil , Diploma and Certificate course
To popularize KSJM education by case studies?
To popularize KSJM education by way of case studies, documentaries and distance learning programs and to establish electronic, print and voice media to promote KSJM activities in Karnataka and India.